'Create a comprehensive mind map or tangible evidence that you have explored a range of ideas connected with your subject theme. You should explore a comprehensive range of possibilities and limitations in response to the project brief.'
This is potentially a huge 'question'; mind mapping will I hope, help to narrow a focus and a personal hook for my explorations. I have begun with mind mapping from a simple vocabulary based search for meanings and ideas.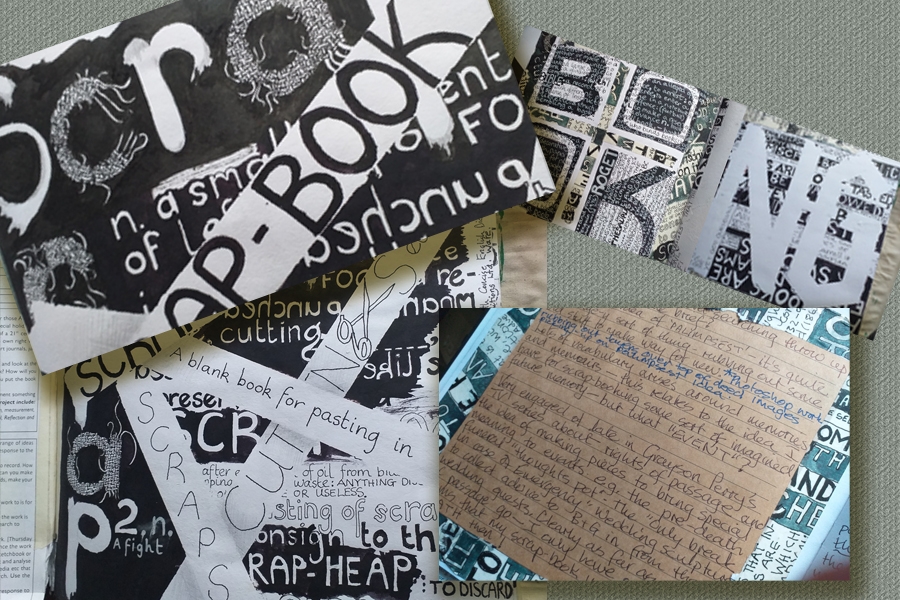 While I've been thinking about all these words and drawing and cutting and sticking and collage-ing my mind maps, the TV has been on. Most inspiring and quite pertinent to developing a subject/event for my brief, has been Grayson Perry's series of programmes about rites of passage.
https://www.channel4.com/programmes/grayson-perry-rites-of-passage/episode-guide/
I have already done digital scrap-books of my wedding and honeymoon – I don't want to re-do these, and as a mature student on this course, it seems that many of 'the events' that others are talking about in terms of doing this brief, are ones, that for me, are passed and gone. I have strong feelings about 'end of life' processes and feel quite interested in basing my project in the context of 'ars moriendi' ….. a sort of expression of my desires for how I might wish the 'end' to be resolved. I thank Grayson Perry for this little bit of inspiration.