Walking around seems a good way to re-cap the first Semester of my M.A. in Contemporary Fine Art. Perhaps 'wandering' would be better, inflected with a sense of aimlessness and or being lost. I will stick with walking around for now and try and elicit something more purposeful and well-oriented by way of a reflective device.
The semester began with a cultural walk around Carlisle.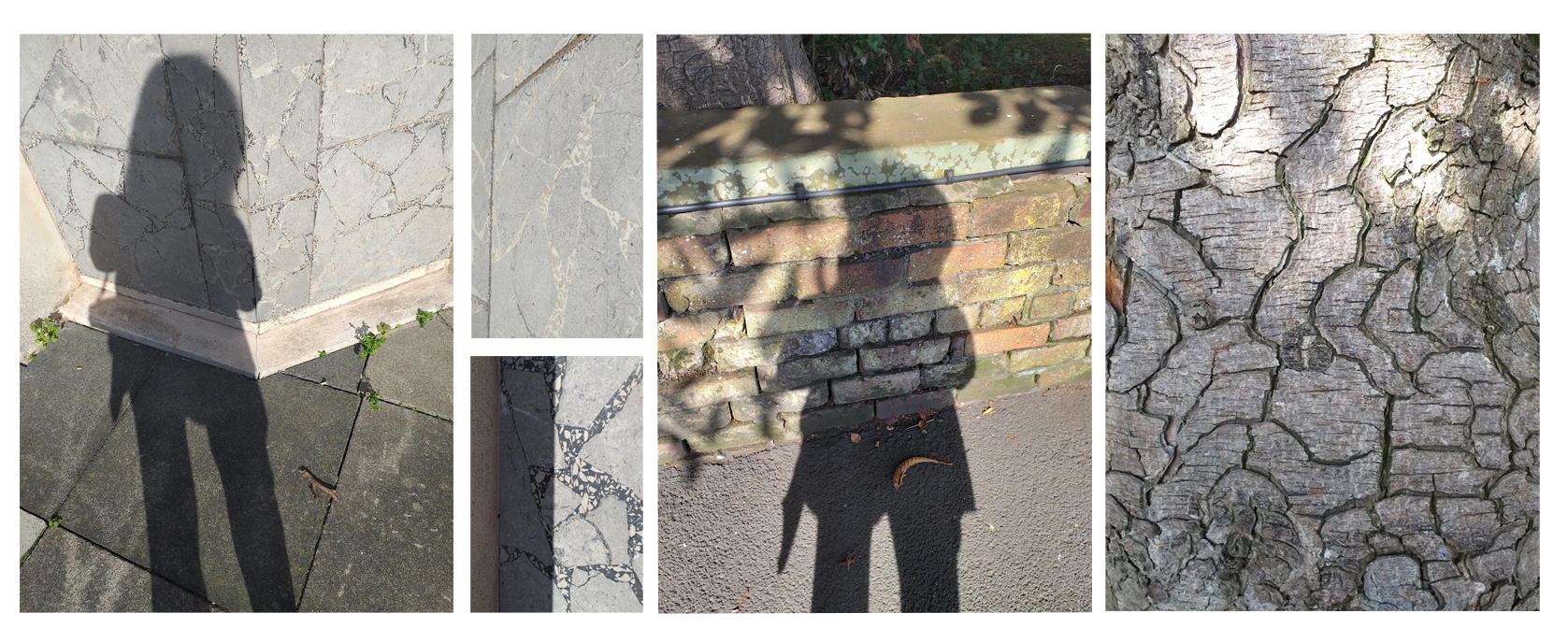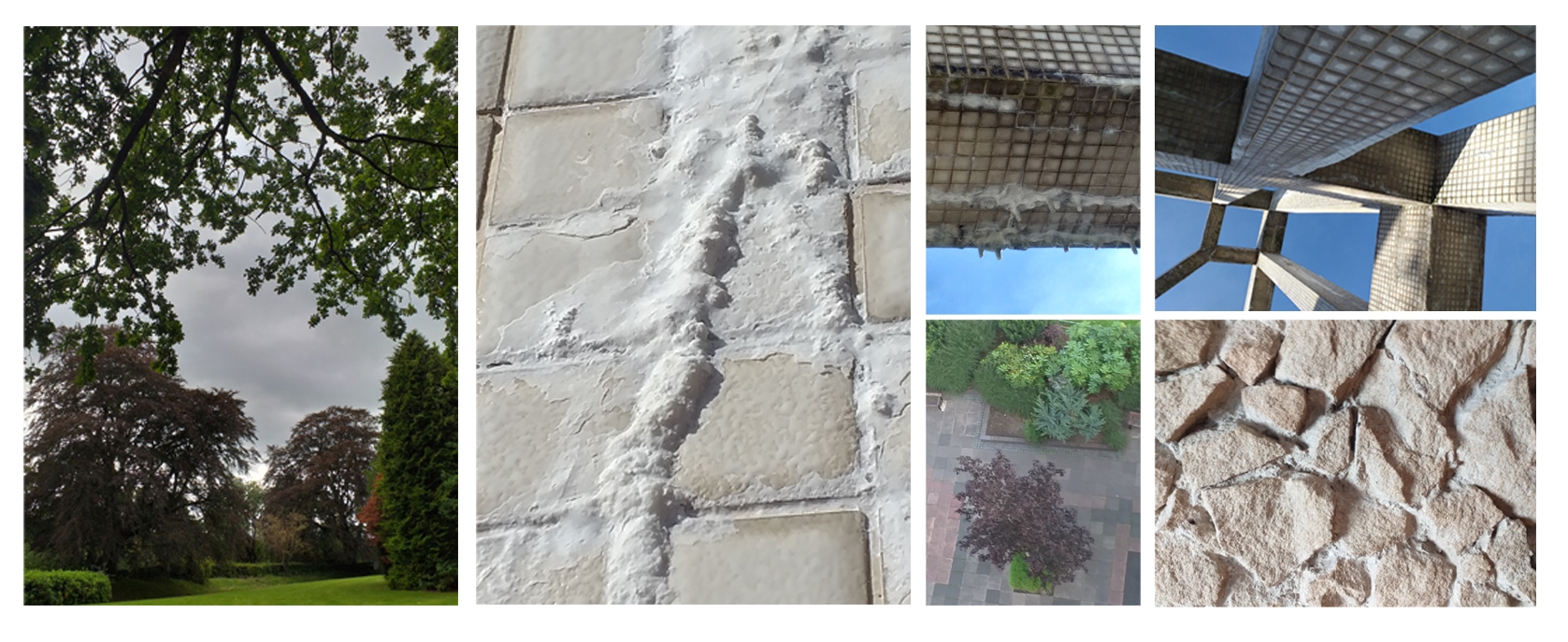 Later came an art walk around Glasgow.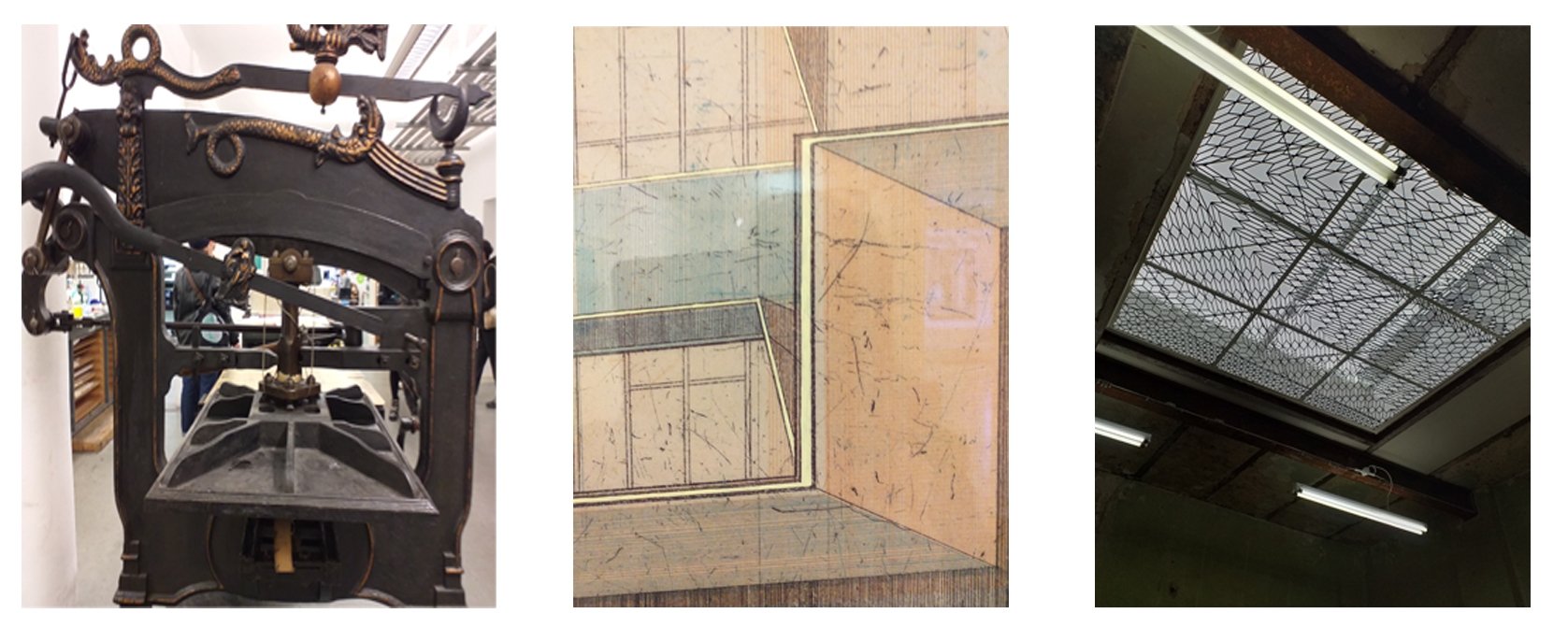 For some reason the visual responses, investigations and outcomes that these experiences were generating just did NOT – neither by wish, nor hope, nor prayer – seem to aid in articulating the work I had proposed at the start of the semester – very frustrating.
The Road Not Taken (a detour)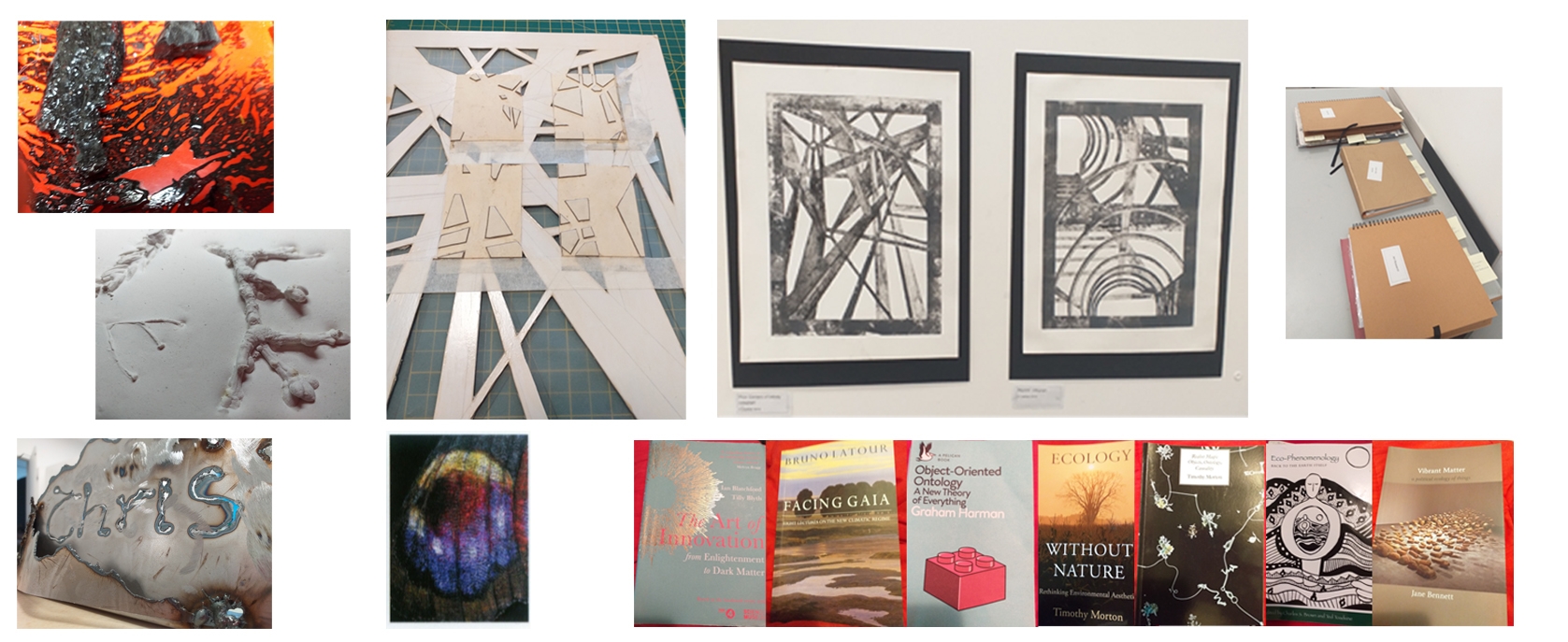 In the beginning, I was quite engaged with exploring some new materials, media and processes. (1.left top down) Tar, plaster, steel – all I think seated in the mentality of the 'workshop induction phase' of the course – inculcation into a new institution. But experimentation did not relate to my proposal questions – it stubbornly refused to go that way. I travelled down to Lancaster one Friday and enjoyed a spell in the Ruskin Library before attending a seminar by Franziska Schenk about irridescence (3) and mingling with tea and biscuits afterwards, I actually met Sarah Casey. Driving home, I felt quite despondent – the contrasting emotion of how enervating and exciting the day had been, pitted against frustration with my practice. I decided to depart from my proposal to follow a different path and indulge in a little print project (2 &4 )based upon the superstructure of the Civic Centre in Rickergate and taking a little inspiration from Bronwen Sleigh's work at Glasgow Print Studio. Reflecting upon things, I was coming to realise what a huge ask it is to expect yourself to start a new course, orientate yourself in a new institution – different people, places and procedures- my art journal and sketchbook(5) were demonstrating this , filling up rapidly with nothing useful while also expecting yourself to advance your practice in a coherent way. It was enjoyable to work in the print studio doing a low-tech project but the reading was what was really capturing my enthusiasm … and what a lot of it there was! (6)