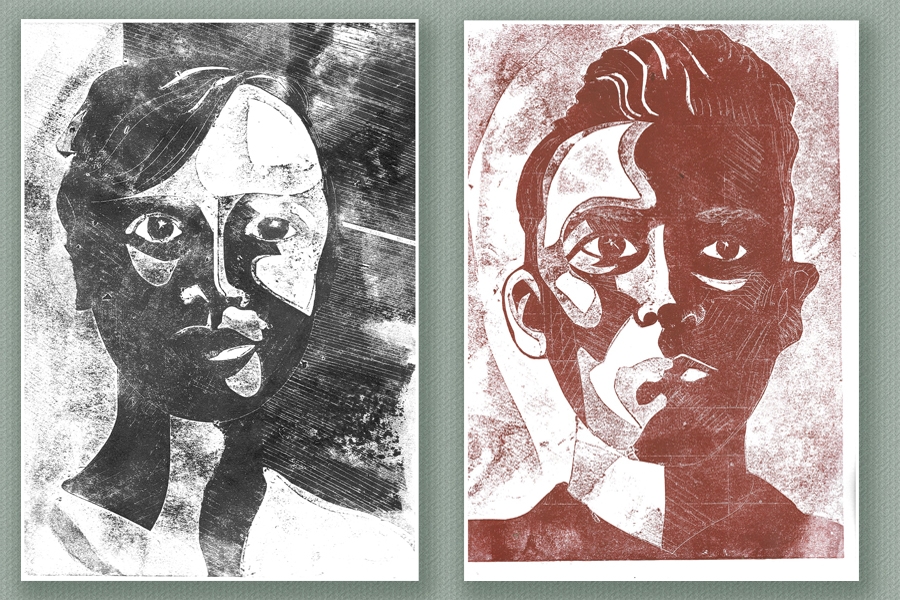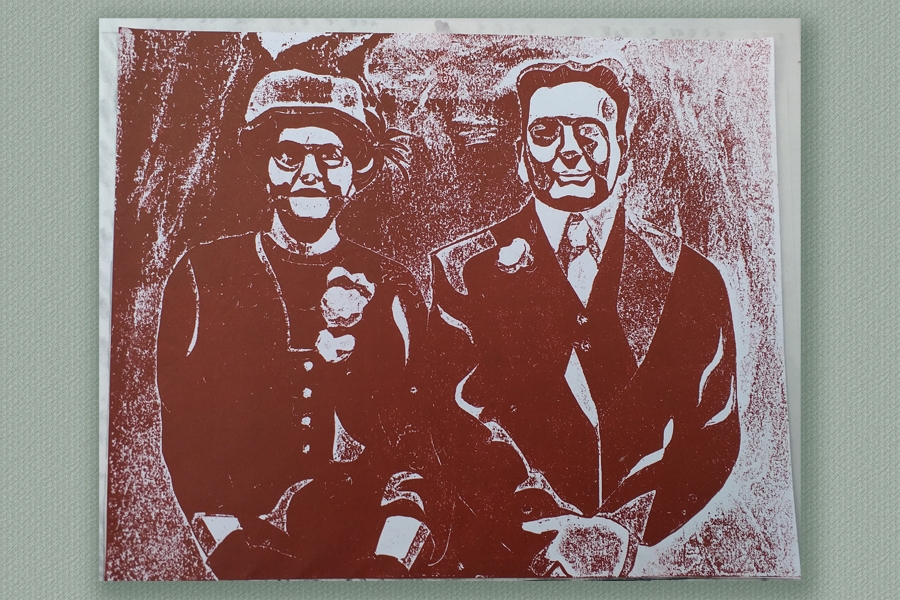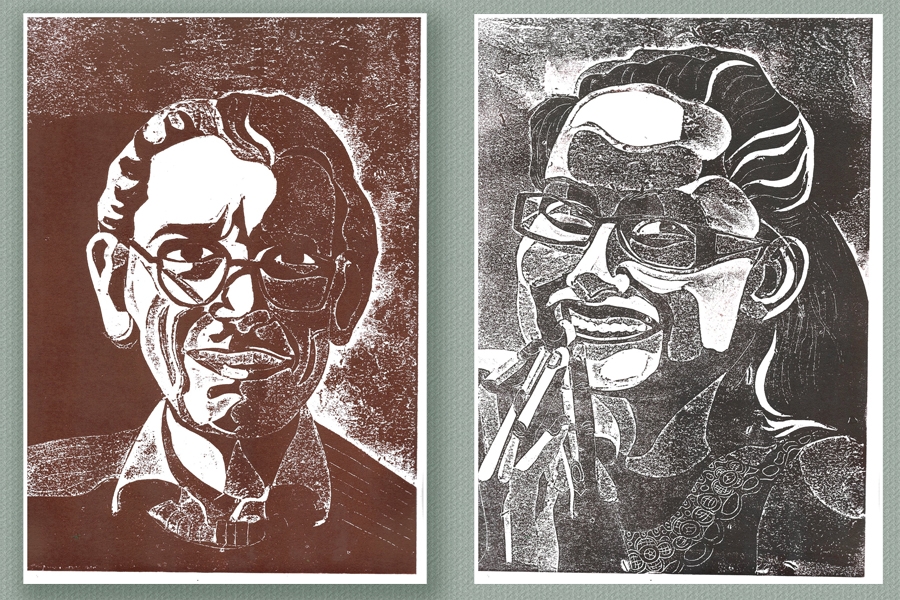 I am truly delighted with the way these have turned out and frankly rather embarrassed by the number of oos and aahs they are provoking in the studio but, I suppose that helps me to evaluate them less subjectively. I pinned them up on the wall next to my studio space (they'll take ages to dry and the drying rack is full). I must admit, I was quite startled by seeing them from the outside of the studio window when I was stuck at the traffic lights this morning. The series certainly seems to have impact.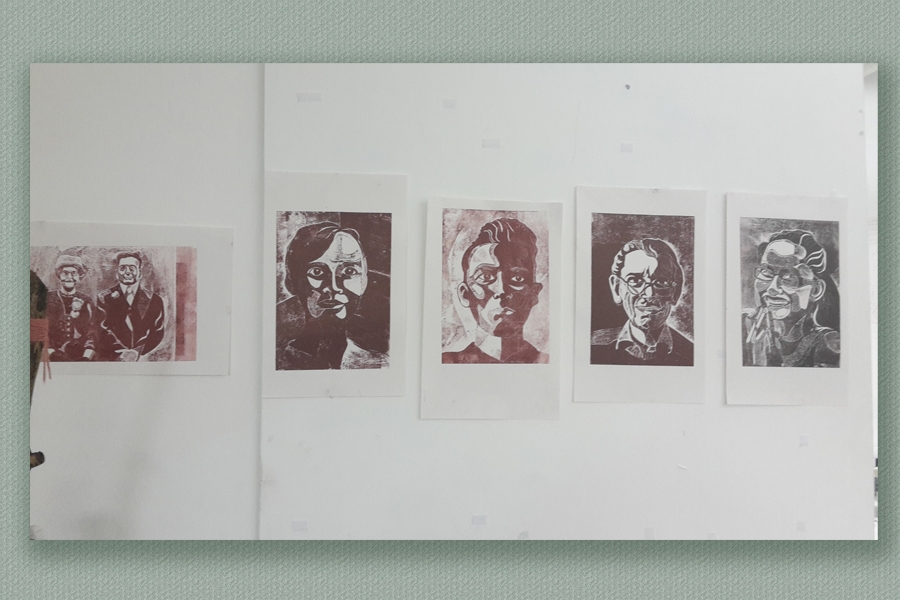 Never mind how startled I was, …… nothing compared to my husband's face (no clue about the prints in production) when his image suddenly appeared on Instagram! #foundation.carlisle
Extension Activities.
I have been asked (told) to think about how one might mount/present/hang these, following a lengthy but spontaneous 'crit' with PT and KT about them.
Learning the force of 'the hovering hand' : KT has found it difficult to restrain herself from 'dabbling' in this print process ha! ha! Oh well there you go – the down-side of teaching lol. But words emanated from the mind that was controlling 'the hovering hand' and her comments resulted in me doing some 'scrapping' off the 'spent' printing plates – sort of frottaging bits of them with a baren.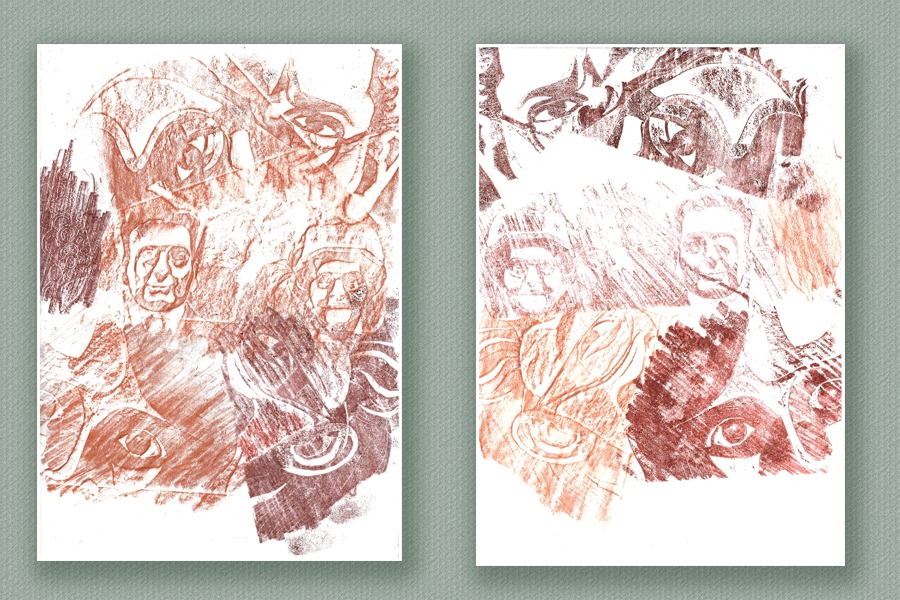 This playful extension may have been a bit inspired by the frottage I did of each board before printing from them. It seemed a nice way to preserve the virgin plates in a bit more interesting way than captures from the photocopy platen.