A trip to where you get perspex sheets from – horribly expensive stuff! Nevertheless, materials have been purchased for mounting the 'Neuroimagining' piece. While I am contemplating how to accomplish this …. more work on 'Me and My Friends' dual brain textile piece – it's hand in next week so there's a lot of finishing off to do!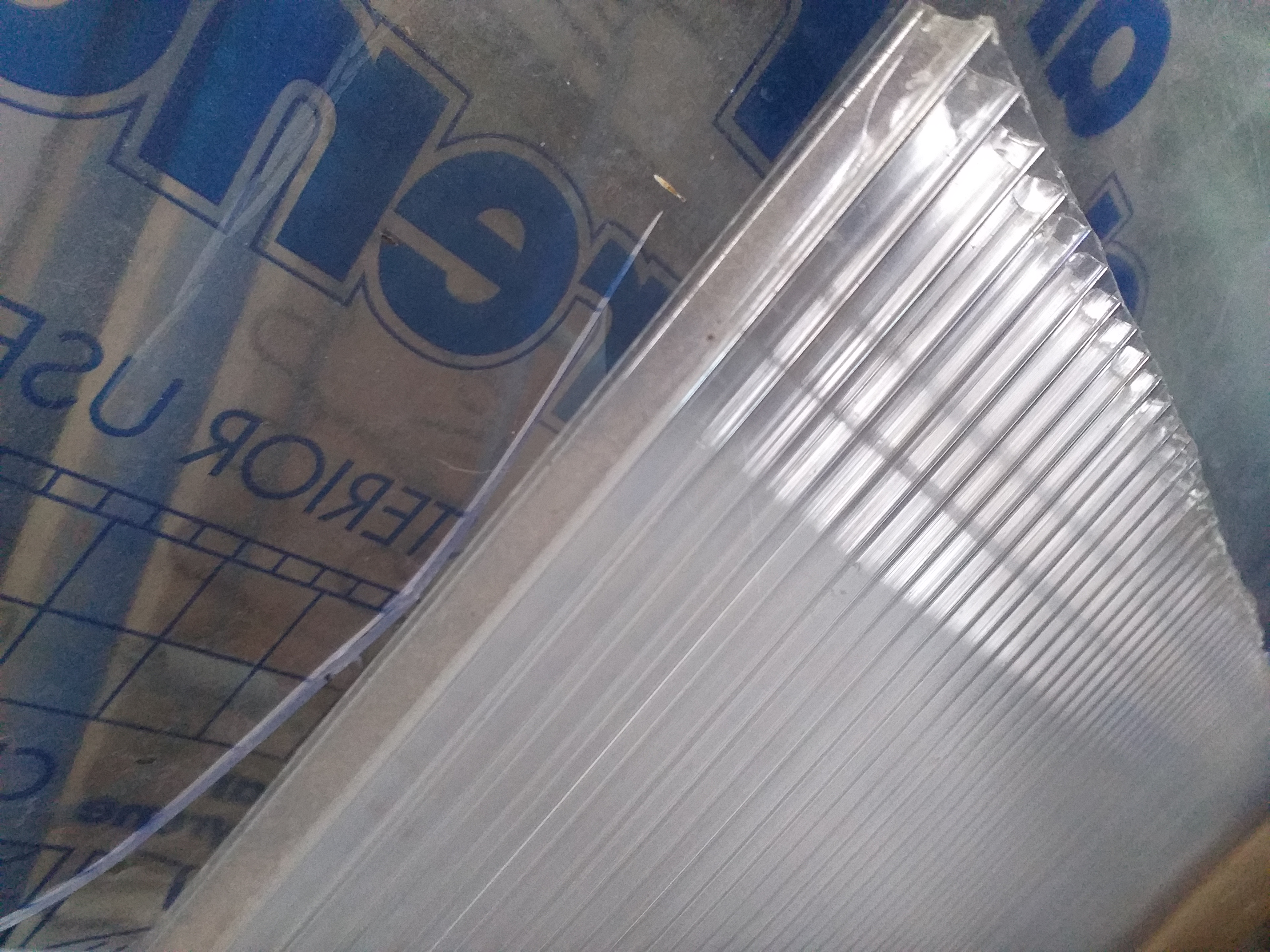 I have experimented with a variety of arrangements of the bowel, brain, microbe and neuron motifs before attaching everything to the hessian backing fabric. The pieces are appliqued to the backing using the sparkly thread that represents the vegus nerve connecting the gut and the brain. Little shiny french knots help to secure everything and represent the 'communication' through the system …. the electro-chemistry of the neuron-bacteria link sort of idea.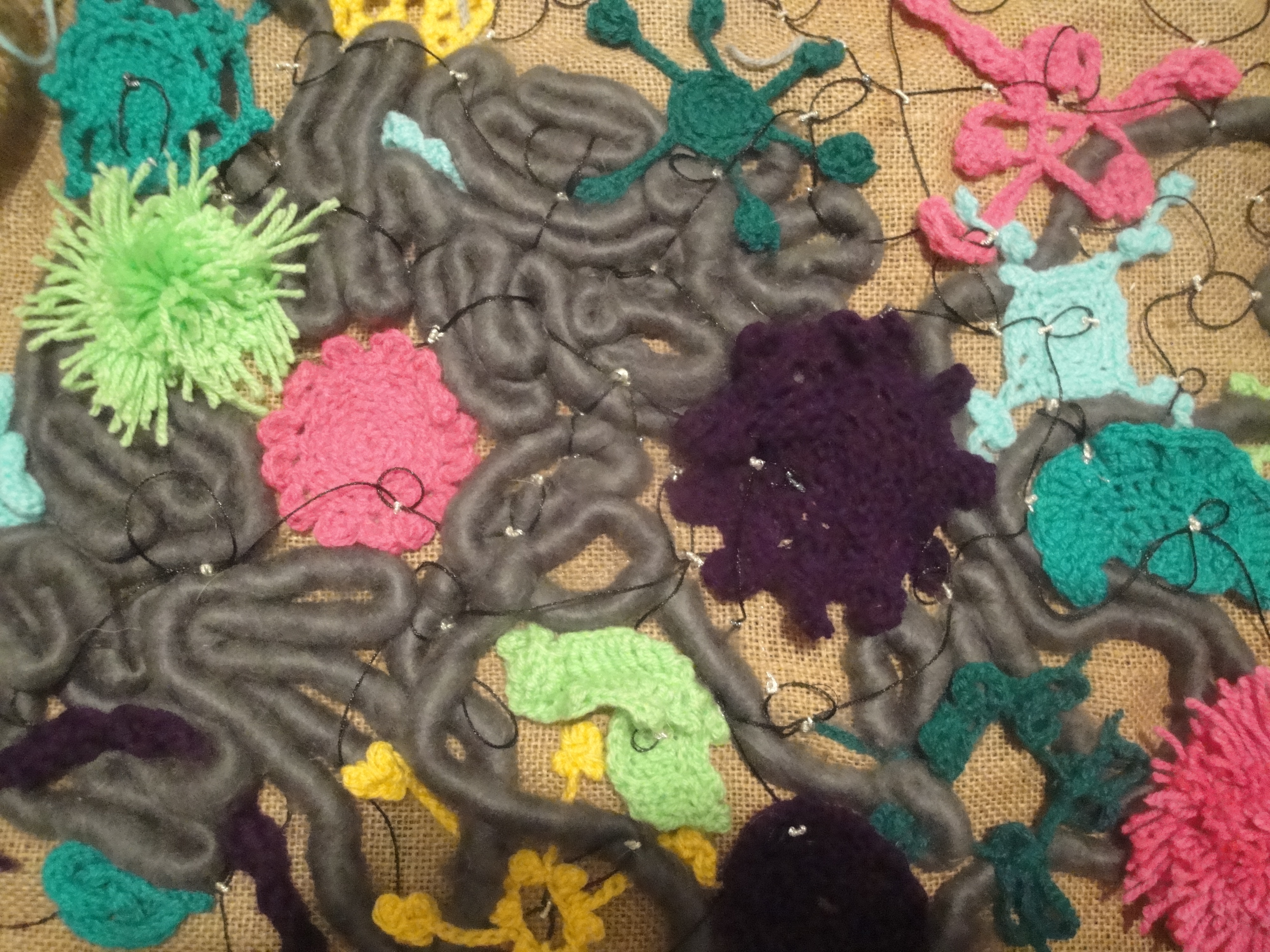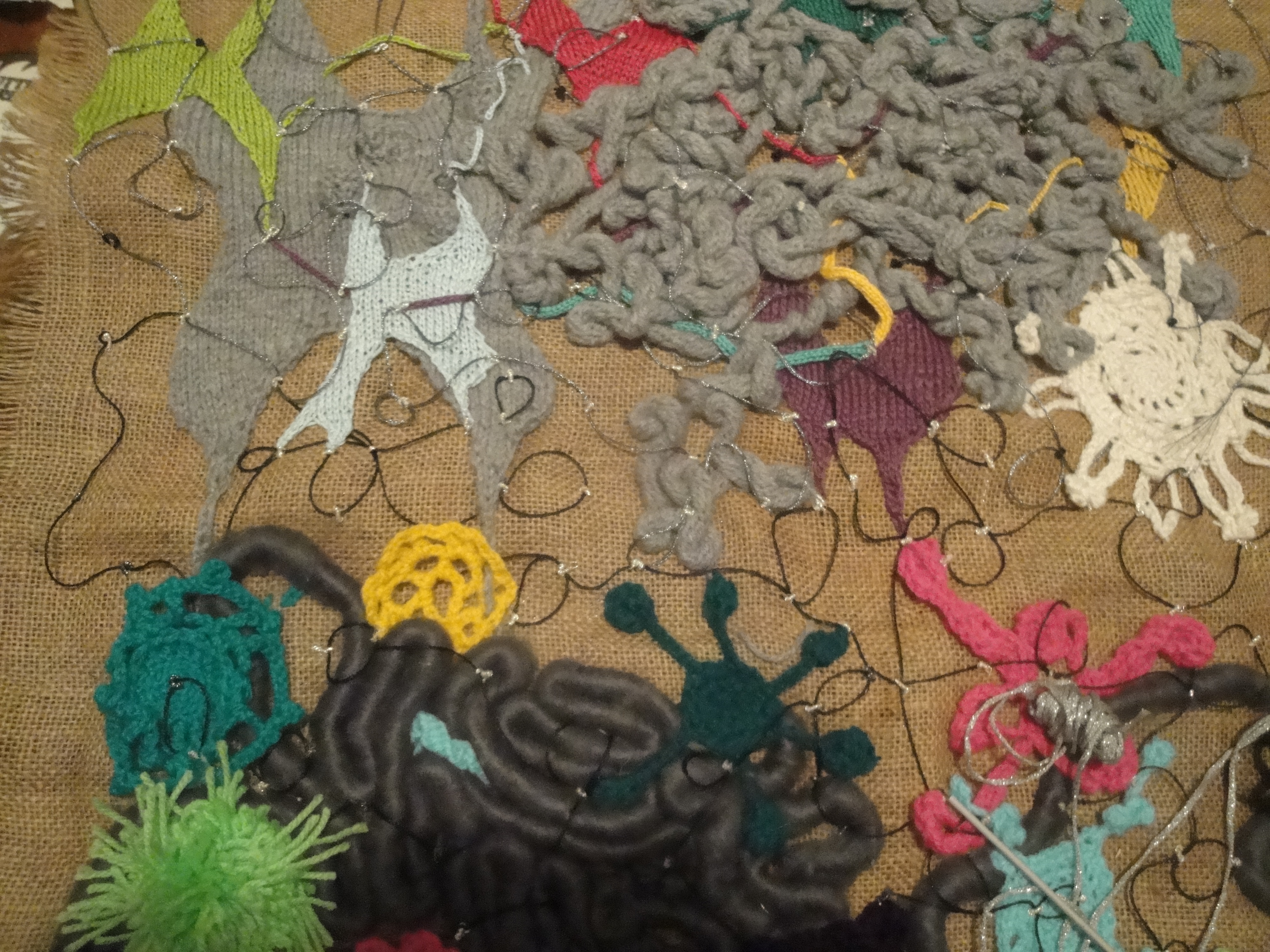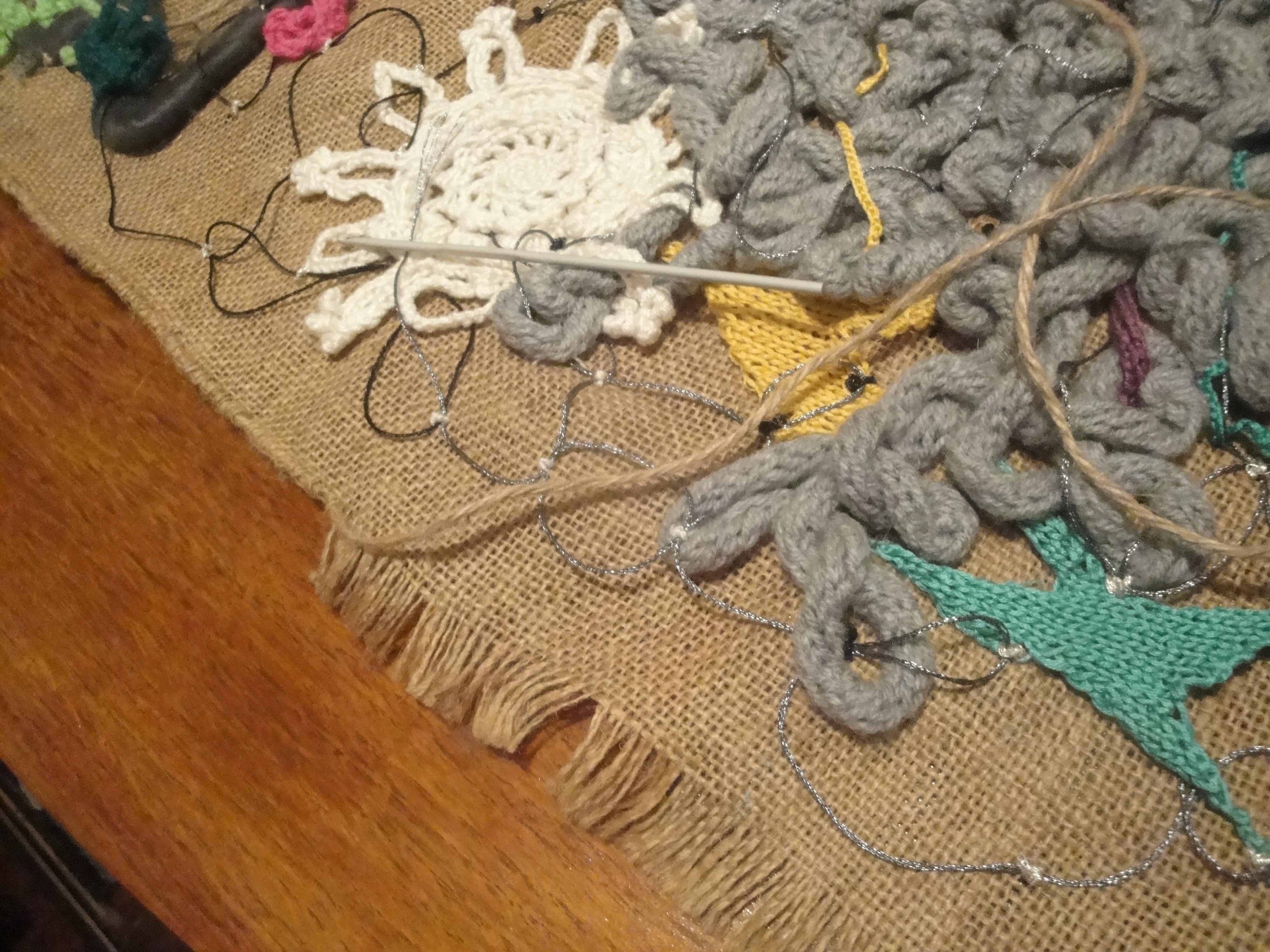 The Finished Piece – except for working out how to mount it. Photographed with different lighting effects.