Photographs of collagraph boards inked up for printing. Black mixed with yellow through to addition of red. Print run included printing onto card, newsprint and over printing onto sheets that were pre-printed with blow-up image detail taken from photocopied images of brutalist architecture. This latter experiment, speaking to ideas about trees in the urban environment and harking back to group crit. remarks about this in initial evaluation of 'The Kimonos'……. in addition, a 'concrete' reference that leads on towards working with the stuff itself.
2. At end of print run – scrap prints taken off the boards – paint loosened with turps ready for cleaning. Boards cleaned and used to make impressions in clay.
3. Printing onto fleece fabric. No white ink unfortunately!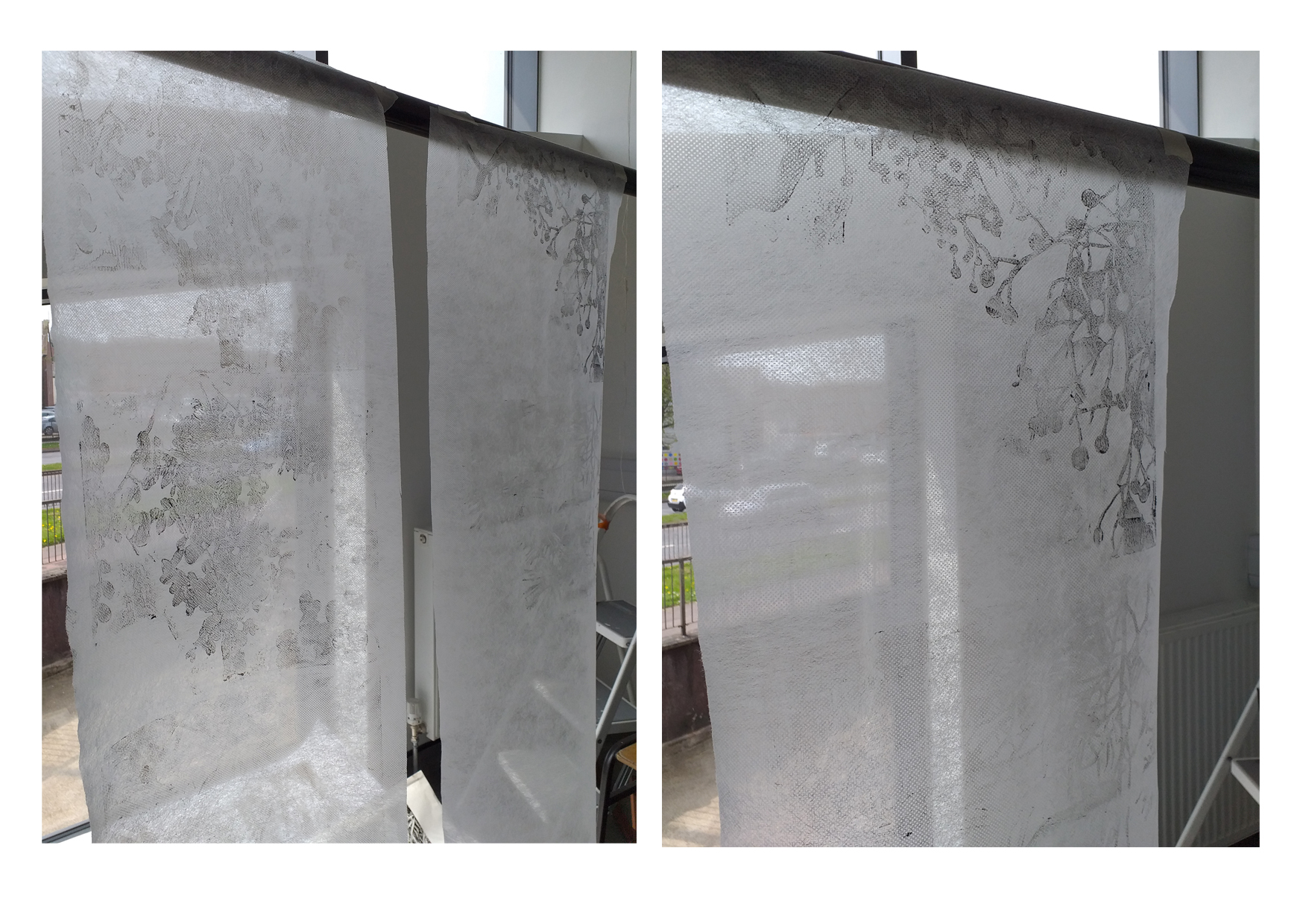 4. as above, exploring light shining through the printed fabric.
5. No white intaglio ink anywhere so experiment with screen printing onto fabric with acrylic.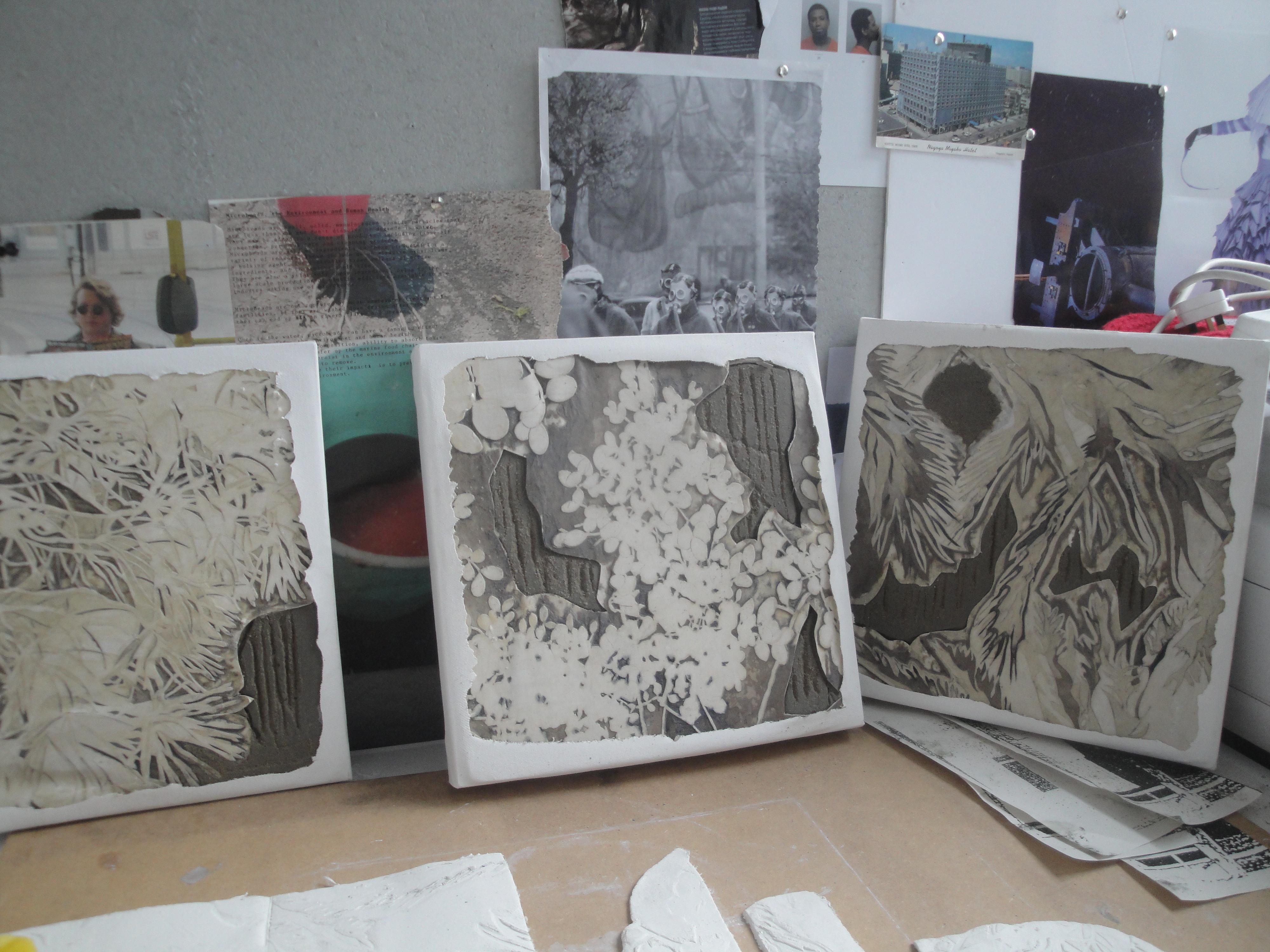 6. Above and below. Cleaned collagraph boards combined with concrete to make 'tiles' that suggest dappled leafy shadows on the ground and develop the brutalist concrete overprinting ideas in a 3D format.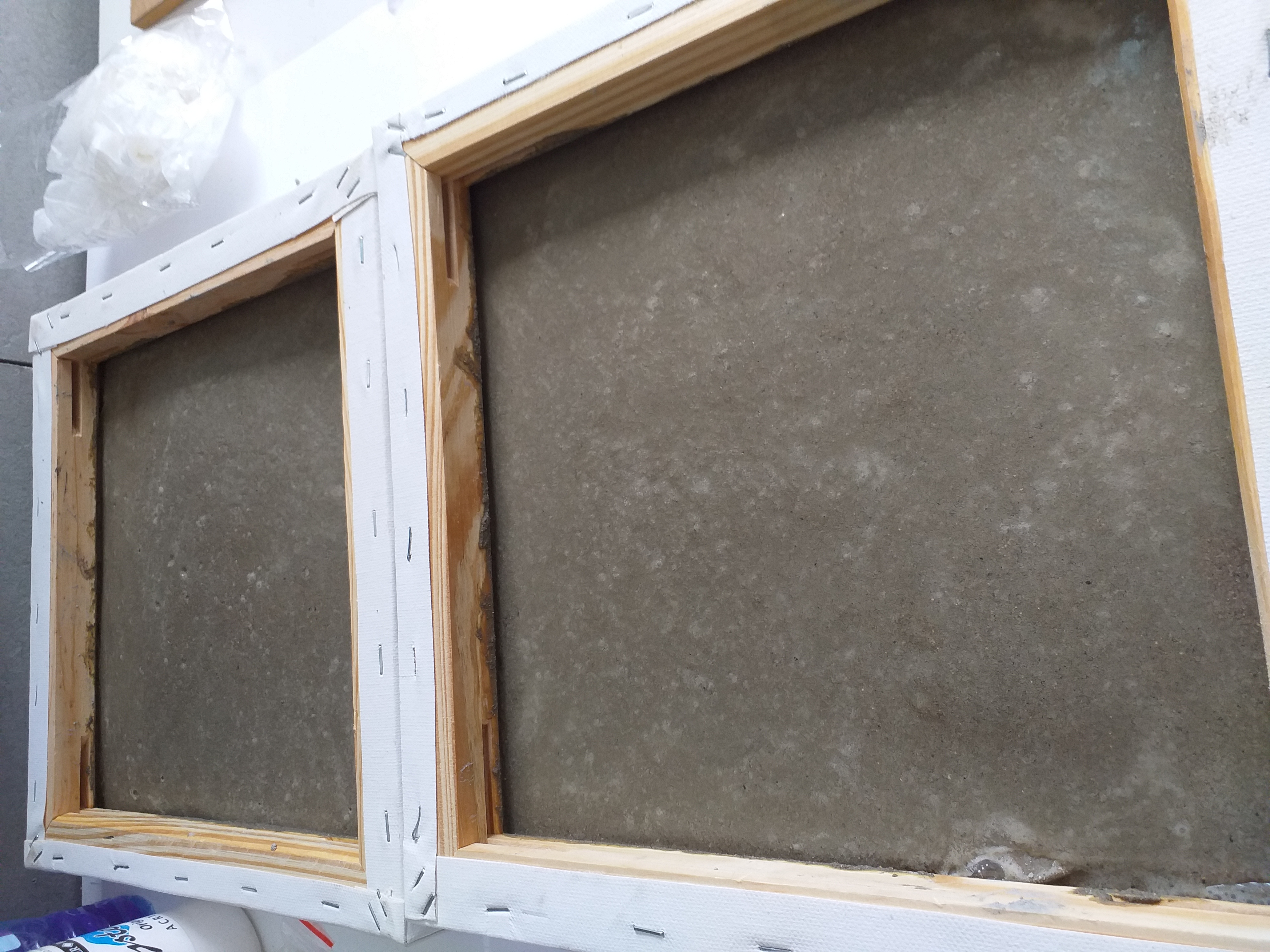 7. Pursuing ideas for Shinrin Yoku installation elements – experimenting with ways of re-enforcing fabric so that it can self- support/ hold pre-determined shape. Attempts made with PVA and plaster bandage.