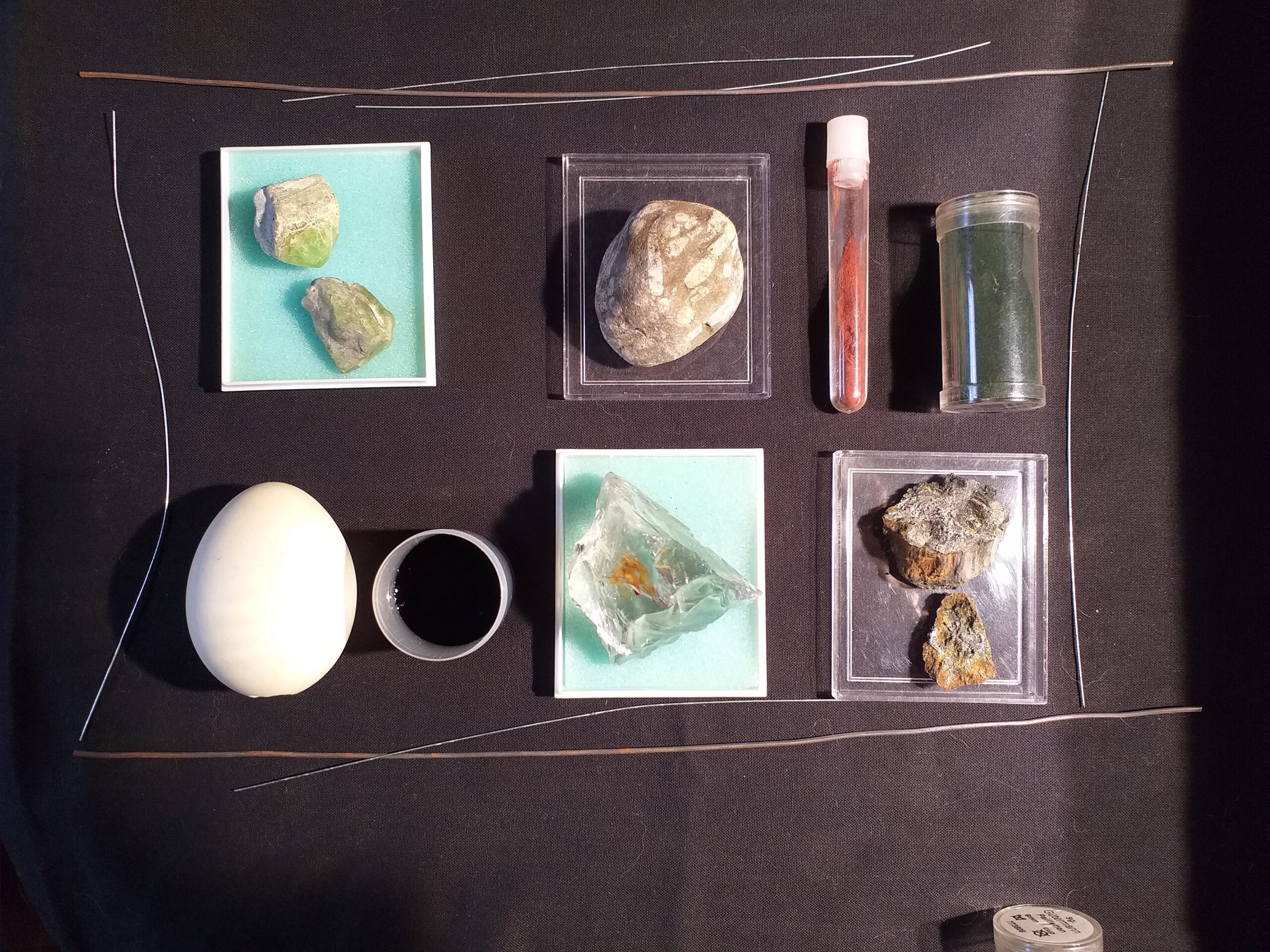 Collecting Materials together
A collage of 'stuff' being gathered together to be explored in forthcoming enquiries. Olivine – derived into ' hemeB' the complex Fe molecule at the heart of haemoglobin (and similar transport fluids in other animal and plant organisms). Iron oxides – oxidation of iron thought to be what made it's uptake possible by bacteria and thus evolving across bio/geo-logical divide. Also an egg – introducing calcium to the story. Iron oxide powder, chlorophyll in liquid and powdered form and mineralised animal remains – fossils in limestone.
What to do next? Not sure in practical terms but ideas are buzzing around after an interesting tutorial around some of the reading I'd been pointed towards after the proposal presentations. Currently mulling over this…..